Project Description
6. Turk in Turkey
A people of 56 million with less than 5 thousand known believers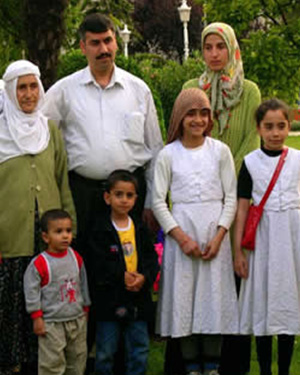 [googlemaps https://www.google.com/maps/embed?pb=!1m18!1m12!1m3!1d6350042.957067229!2d30.68725735451168!3d39.001466830830374!2m3!1f0!2f0!3f0!3m2!1i1024!2i768!4f13.1!3m3!1m2!1s0x14b0155c964f2671%3A0x40d9dbd42a625f2a!2sTurkey!5e0!3m2!1sen!2sin!4v1543593884533&w=100%&h=380]
Christians: 0.01% – 5,600
Written Scripture: Complete Bible
Oral Scripture: Complete Bible
Turk in Turkey
The Turks originated in Turan, a region that lies between the Caspian Sea and the Mongolian Desert. They arrived in Anatolia, Turkey in the eleventh century as conquering warriors, and ruled much of the world as part of the Ottoman empire. The Ottoman empire existed until the birth of the Turkish nation in 1923. Turkey is a secular republic and sits symbolically between the "Christian" West and the Muslim world.
Ministry Obstacles
Much effort has been focused on winning individual Turks to follow Jesus away from their families, leading Turkish families and communities to fear and resist exposure to the Gospel.
Outreach Ideas
Pray for a movement of God's blessing through Jesus to multiply through Turkish households.
Pray for the followers of Christ
Pray for the Holy Spirit to work powerfully through the many people witnessing to the Turks. Pray for the Turkish believers to overcome a long history of converting individuals away from their families, and to be effective at engaging their families and communities in discussing Bible stories and experiencing God's blessing.
Pray for the entire people group
Pray for the Turks to increasingly hunger to learn more about Isa al Masih (as Jesus is called in the Koran) through a movement of households studying the Bible (which Muslims also believe to be God's Word). Please also see the prayer points on page 4.
Scripture focus
"Be strong and courageous, do not be afraid or tremble at them, for the Lord your God is the one who goes with you. He will not fail you or forsake you." Deuteronomy 31:6
If you have worked with this people group, know someone who has, or have access to stories or information about this group, we would love to hear from you. More information means more focused, strategic prayer. Your personal information always will remain confidential.
[contact-form-7 id="19695″ title="Project Form"]